CENTRALE
Hotels
Peio
VIA XXIV MAGGIO, 8
At the foot of the Ortles Cevedale Group, in the National Park of the Stelvio, one finds Pejo and the Albergo Centrale. the Albergo has rooms with a private bathroom, TV, direct-dial telephone, lift, bar, TV and reading room, lounge, small gym. The Hotel is family run and offers typical and national cuisine. A healty and relaxing holiday, walks along paths that go trought the woods and over alpine meadows rich in flora and fauna, excursions to the refuges high up among the glaciers and alpine skiing. For your health you can take advantage of the thermal treatments. The ski-lifts take one up as far as 2500 metres above sea level, and offer a network of ski-slopes for all capabilities. ...In this hotel are one sky master and one mountain bike master. They can give individual or group lessons.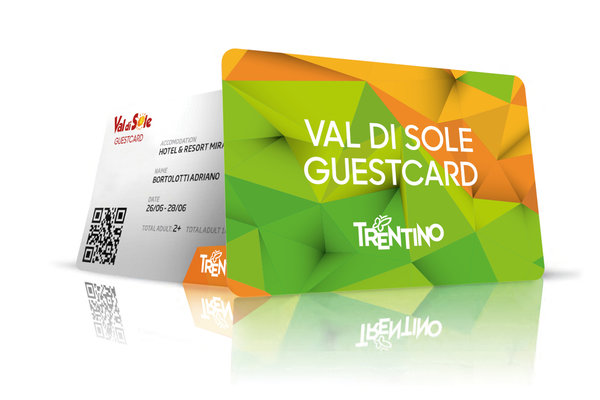 Val di Sole Guest Card
Enjoy your holiday more with a card!
Stays from 1St November 2015 will be charged a tourist tax.
The tourist tax is an amount that must be paid at the accommodation for stays from 1 to 10 nights in addition to the price of the holiday booked.
EXTRA: A mandatory surcharge will be applied for the Val di Sole Guest Card on all stays between June 5th and September 26th 2021:
adults € 2 per night, FREE for children under age 12 if accompanied by 1 adult (1:1 ratio).